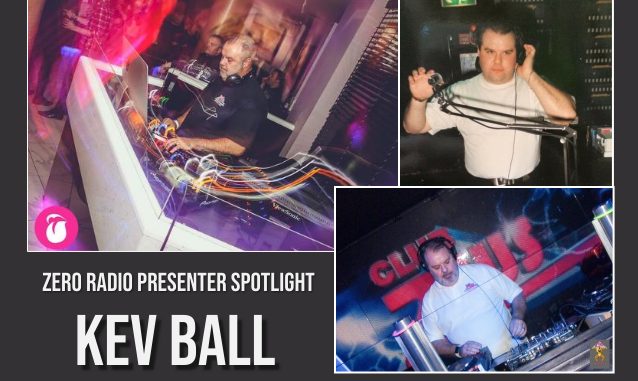 The Monday Mash Up
After a conversation with Ian Reading in February 2020, I said to Ian "do you think there would be a chance for me to present a show on Zero Radio" as it would be something I have always fancied doing but never really had the the time or thought that I would be able to do, as it was completely different than what I had done all of my adult life as a DJ.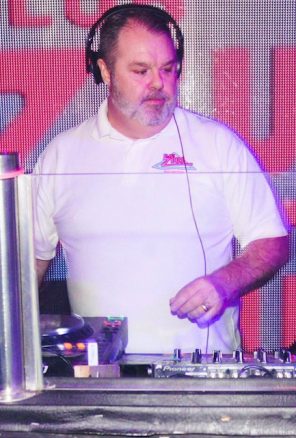 So I met "Bully" at Zero Towers one chilly morning, early March 2020, so he could show me around the studios and fill me in on the technical bits of being a radio presenter and let me loose for a bit, to do some presenter type stuff to see how I got on…..
A Long story short and a couple of weeks later, after a few training session at Zero Towers and deliberations between Me, Merv and Bully, 'The Monday Mash Up' was born, launch date [20th April 2020 between 2pm & 5pm]
I've got to say it's one of the best experiences of my life, also being able to do a show on Zero Radio during this pandemic and lockdown, Zero Radio has been a life saver and a massive focus for me, as I think I might have gone stir crazy without it.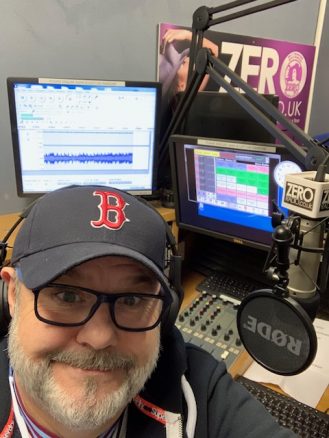 My love for music has gone to another level, I would say to back when I was DJ'ing 6 nights a week in the late 80s and early 90s, to be honest I think more so now, as I get to appreciate it more now than I did back then.
Since I have been presenting on Zero, I have covered a few other presenters shows as I wanted to broaden my experience and learn as quickly as I could to improve myself and give the listeners great shows.
(Shows I've covered : The Ian Reading Radio Show, The Sunday Roast, Brighton Blends [Essex Blends], The Soul Soundout, plus a couple of other fill in shows during lockdown)
I feel my Monday Mash Up show has gone from strength to strength with the fun features every week (The listeners choice Top 5, Guess the classic TV theme and the new feature 'I haven't heard this for ages') as they all get great responses throughout the show from the lovely Zero listeners ! From the minute I put the post up about the show on facebook, the listeners start putting gifs on the post and having a bit of fun before, during and after the show its amazing that people take time to listen and interact with my show, and Thank you all, I really appreciate it. My show is quite interactive, and I am so glad to have the listeners to interact with.
I am also doing the Midday Mix on a Tuesday, which again lets me dig out some great music and search for new bits, to put together in a one hour mix which again I get great feedback from the listeners.
"Being behind the decks presenting my show is the highlight of my week and I completely loose myself in what I am doing. I am so glad I have taken this opportunity to join Zero Radio and loving being part of a great team".
Hopefully in the future I will be involved in the Soul Weekenders and other gigs Zero Radio are a part of, as I have heard they are a lot of fun and the people that go to these events are amazing.
So I am looking forward to it and to grow as a presenter and be apart of this wonderful Purple Family….