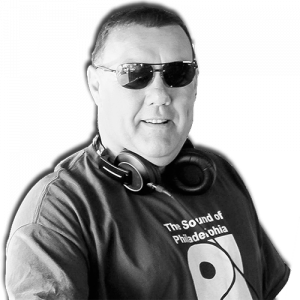 Show Times
Timezone
:
BST
[UTC+1]
Mon:
Wed:
About the Show
I'm a born and bred South London boy, brought up in Brockley.  I first got into the soul scene at the tender age of 15! Things weren't so strict in those days, so as long as you could memorise your 'year of birth' and the bouncers thought you didnt look like too much bother, you were in! I was a regular on the soul circuit, lying my way into clubs like Royalty, Crackers, 100 club, Global Village, Stage 3, Goldmine, Zero6 , Lacy Lady etc complete with  beer mat !!!!
I've was also a regular at Caister soul weekenders, first going in 1979, when it seemed all we had to worry about was our wedge haircuts and a clean pair of Farahs!
I first began dj'ing at 16.  While other kids were going down mines, up chimneys or taking a paper round, I'd blagged myself a job as a roadie with a mobile disco, doing weddings and parties etc.  Those record boxes sure were heavier than a memory stick.
This saw me hooked on the music scene, and I knew where I was heading. I was lucky enough to get a residency at The Plaza, and later at The Phoenix night clubs – both in Londons West End, later securing a stint at Samanthas in New Burlington St and Laceys in Leicester Square.  I loved the buzz of the capital and found the eclectic crowd a great platform for showcasing new tunes and genres.
Probably my favourite gig was resident DJ on Tattershall Castle – a static boat on The Embankment. I enjoyed it so much I stayed there for years! Every fri and sat night .
I moved into radio in the pirate days, joining JWT for a while before moving on to TKO where I did the late late breakfast show .  I was still doing the clubs at this time as well, but life outside of music started to get busy meaning my time and focus was directed elsewhere.  It was time to take a break from the music scene, but I never really lost the bug!
So, when in 2015 I got the opportunity to don the headphones again, I couldn't wait, and quickly realised that my passion for music and presenting was very much still alive.  I've been a regular on Zero ever since and I really enjoy the vibe.  It's a great team and I like to think we are all here for a common cause…… to bring you the music that you love.
Over the past couple of years I've also stepped back behind the decks with sets at gigs such as Lagoona Soul, Five Star at The Goldmine, Margate Soul Festival, Soul Family Affair ,Zero Radio Soul and Kavos Soul and Reggae week – there's life in the old boy yet!!
I still enjoy attending events too, except these days I'm minus the perm and don't have to lie about my age!