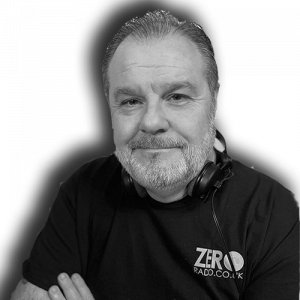 Show Times
Timezone
:
GMT
[UTC]
About the Show
Kevin is one of our newest presenters on Zero Radio, with his Monday Mash Up Show. Kevin's background as a DJ spans back many years doing mobile discos from an early age, at local youth clubs and the like. DJ'ing in some of the biggest nightclubs in Essex and surrounding areas, a regular face at the Ministry of Sound in its heyday back in the early 90's. After DJ'ing for many years he become a Nightclub Manager
Kevin Comments "After so many years DJ'ing becoming, a nightclub manager, I become bored of music to be honest. Since becoming a presenter on Zero Radio my love for music has awakened like a phoenix rising from the ashes. I am now loving all types of music and digging out music I have not played or heard for years".
He continues "Being behind the decks, presenting my show is the highlight of my week and I completely loose myself in what I am doing. I am so glad I have taken this opportunity to join Zero Radio and loving being part of a great team". My background in playing music was predominately House, but being a resident DJ in nightclubs my music collection is vast in all genres. I now find myself digging through my collection and pulling out some classics as well as finding a love for Soulful and Nu-Disco House, re-works and edits of some great classic tunes". "I still do the occasional Mobile Disco through my KAB Entertainments facebook page, I suppose I am a music junky and just love playing great music to a crowd".
Welcome aboard Kevin