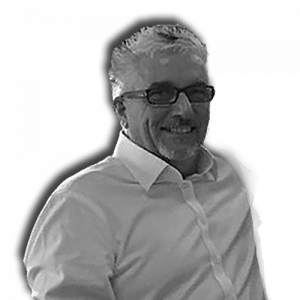 Show Times
Timezone
:
BST
[UTC+1]
About the Show
How it all began!
Now where do I start, I think my love of Music is in my genes as my Mum is a very talented self taught Pianist and my Dad was the Traditional (Good ) Pub Singer, who used to perform in all the East End Pubs.
When I was 10 yrs old my Mum tried to encourage me to play the Piano but I replied 'Boys don't play the Piano that's for Girls' ( Bad Mistake ) My Dad had an old Reel to Reel tape recorder that he used to record my Mum and him singing on and whilst they were out I used to record music from the radio with a Mic and talk in between records and so the story of 'Dj El Tel began.
When I was about 16yrs old I got a job in a local East End Pub as Pot Boy at the weekends and the Dj played Soul & Dance music which I then knew was my passion. One Saturday night the Dj didn't turn up and I was thrown in at the deep end, luckily for me I knew the music and the Pub had its own record collection that was to die for, and that was my Big Break.
I was asked to work in several pubs in the area, which at the time was difficult as I had no records of my own, slowly but surely my collection started, and then I really got going. The lucky thing was the Landlord gave me quite a bit of his own collection as he was retiring, plus I got a Saturday job in a record shop and got paid in Vinyl, and thats when things really changed. As time went on I moved from the Pubs into the Clubs of East London & Essex where I worked for many years, finishing my career as the Resident Club Dj from 1989 to the early 2000s at the only Superclub in Essex 4 Venues in one-plus an outdoor swimming pool
"The Epping Forest Country Club"
It was the highlight of my Dj career performing in front of 4500 + people with them all chanting for 'one more' at the end, that feeling will never ever leave me plus getting to work with the likes of Masters At Work, Graham Gold, Boy George to name a few was a dream come true,
By then I was no 'spring chicken' and although still in demand I moved into the Mobile Dj Market which even today is keeping me very busy,
But for me music is a drug and I needed to discover more outlets for the future which brings me to
ZeroRadio the No1 Soul & Dance station on the internet
I met the Zero Team about 5 yrs back at a Soul event and got chatting to Ian Reading who over the years has become a good friend, Then about 18 mths ago I asked Ian about doing a spot on Zero Radio and he invited me to sit in on his show to see how it all worked, after the show I realised this was exactly what I needed and thought "this is my Drug for the future", Then I got together with Ian, Merv and Bully, did a trial show and'El Tel's Classic Club Sandwich was made.
It's been nearly a year now and I have loved every minute of it !
And can't wait to be part of the bigger picture (ie) The Margate Soul Festival / Soul Family Affair/ Zero Radio Soul-nights to name but a few of the many ZeroRadio future events.
The Zeroradio Team are second to none, very professional, no egos to deal with. We take pride in everything we do and the Team are always there for help and advice and of course fun and laughter ! I will always be grateful for the opportunity to become part of this fantastic Team.