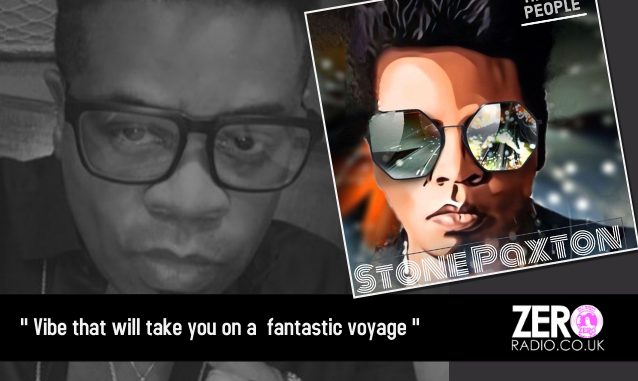 Stone Paxton does it again with a brand new Single From his upcoming 2021 Album Titled "Kundulini Awakening" this first single "Happy People" increases your frequency says Paxton, I try to make sure this time of year I drop a single or album to raise the Love life Frequency. with driving bass, lines & soothing melody's , this single will definitely be on repeat on many streaming playlist !! Get your copy today..
He's back again With another contagious Musical. Vibe that will take you on a fantastic Voyage, former member of the Rick James Stone city Band.
Stone has been in the music industry since the age of 16. Producer Stone Paxton produced the hit song "It Don't Make sense" off The TVone Network. Stone produced and co-wrote a Billboard Top 100 Hit in the U.S. & Top 20 in the U.K. called "Steppin' " by Prince protege and New Power Generation's Marva King featuring Christopher Williams. Stone is one of the most influential artists in the Indie grass roots soul scene. A winner of numerous awards such as Academia Awards, LA Music Awards, LVMA, Hollywood Fame Awards, and Las Vegas' Black Music Awards.
Release date available nationwide  Thursday Oct 29 2020 
Keep in touch >>> www.instagram.com/stonepaxton