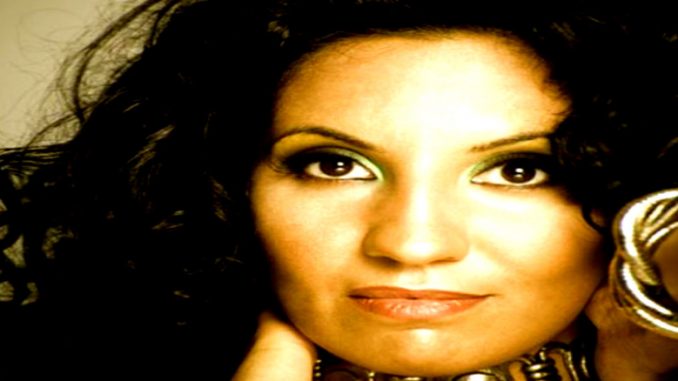 Romina Johnson is back With Her Brand New Single
Romina Johnson known for the monster garage hit "Moving Too Fast" remixed by the Artful Dodger a uk number 2 chart penned in the year 2000 is back for 2018 with her brand new single titled 'Heartbeat' and it's full of soulful goodness!
The single is due for release on 13th September and is sure to be riding high in the soul music scene. 
Its been a long road, but her success to date has seen her working effortlessly from the major success with her hit single, Romina released her second album "Superbad" in Europe & Japan and performed in the UK including London's famous summer festival "Party in the park" sharing same stage with artists such as Cristina Aguilera, D. Child,Lionel Ritchie and many others…
Check Her Promo Here >>>
Today Romina is considered to be one of the UK most rated underground soul vocalist and her long list of recordings goes from R&B/Soul to Dance/garage music. Over the years she had the pleasure to collaborate with international DJs like "Bini and Martini, Caludio Coccoluto,Dino Lenni,The Artful Dodger and George Morel" ..Also she worked as a session singer with artiste such as the "Spice Girls, Mike Francis, Us3, Odessey, and Mika". Romina has been fallen back under more soulful wings, featuring on "D-influence" d-vas album together with artists such as Ultra Nate, Shola Ama ,Dee C lee and others… Another soulful project released by Dome Records "the colour of my soul" Romina shared with the likes of Carleen Anderson,Cece Peninston etc.
Over the years Romina has appeared on "Top of The Pops","Cd Uk, "Top of the Pops live in Sheffield" and more appearances. Since 2017 she has been on the road with Alexander O'Neal and in the studio recording.