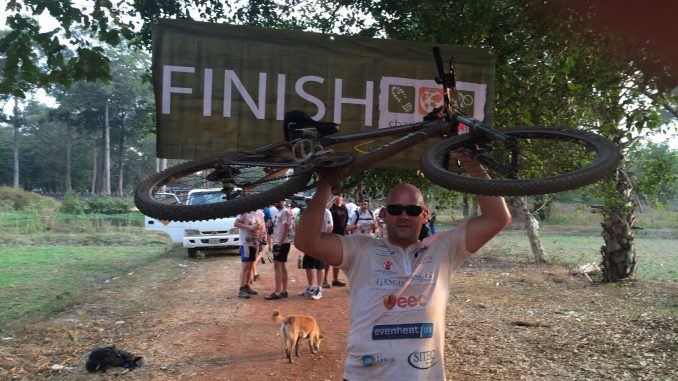 Zero Radio's Paul Kidley Has Raised Thousands For Many Charities!
We managed to catch up with Paul Kidley away from his 'Sunday Roast' Radio Show on Zero Radio, whereby he co-hosts alongside Sam Green and running his successful electrical engineering company and busy training schedule for the next charity event and spoke about his non stop money raising events for loacal and national charity organisations. He really is a non stop charity machine!
Tell us more about your charity events?
I've been involved in charity works since the early 1990's raising money for local charities but in 2012 I was approached to get involved in some life changing challenges. At the time to be very honest I was overweight & very unfit. The first of the challenges was a 6 day trek in Peru, starting in the Lares Valley & ending up at Machu Picchu. This would involve dealing with altitudes as we would climb to just under 15000ft along with large temperature defences between Day & night. I can remember the second night we all had been sweating all day as temperatures hitting 26°C, only to slide into our tents & sleeping bags whilst temperatures dropped to -10°C. The training gave me a bug for fitness & saw me drop nearly four stones in weight. The experience was just unreal, what we got to witness & what we put our bodies through was life changing. But I survived & had the first of five challenges under my belt.
In 2014 I was approached again this time to cycle across Rajasthan India. Now I had got my fitness & weight under control but the last bike I had been on was a Chopper !! We was about to spend 8 to 10 hrs a day in the saddle whilst we rode 533km in sawing heat. So I donned my lycra & got into some serious cycling training. It was at this time I realised I need a way to keep the sponsorship monies coming in, after all I was pushing myself to the limits, so I felt its time to get some support.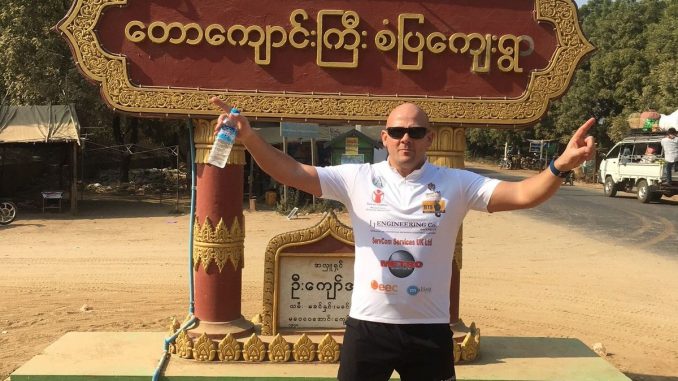 Overdose of Joy had already become a successful soul night, so why not use the theme as a base to raise funds. With the help of the ODJ team I managed to raise just under £9000 for the ride.
To be honest after being off a bike for so long this was one of what I thought at the time was the hardest things I'd ever done.
I was wrong ….
In 2015 I was approached again to get back on a bike this time to ride across Vietnam into Cambodia .. I had the bug now so without a thought said yes!! 545Km in six days .. 36°C 80% humidity saw me develop a very fats love for chaffing cream ! An amazing ride with 60% of it on unmade roads, so along with the heat & humidity, we had to deal with the dust.. Not to mention we are doing this all with the intake of local foods … which let me let you can also play havoc with your digestive system. Still we dug deep & once again put another challenge under my belt… & let me just say I thought one of the hardest things I've ever achieved in my life..Or so I thought!
2016 was an amazing year .. the challenge ride across Burma !!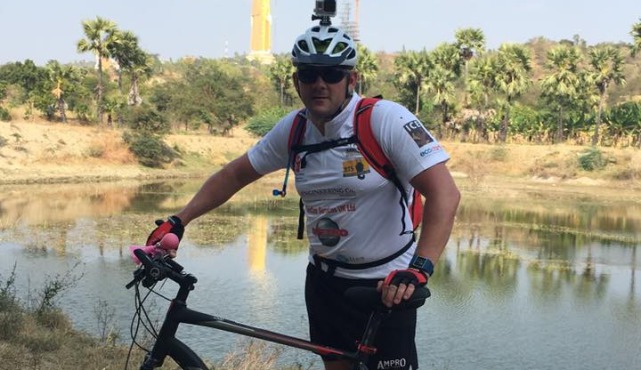 550Km in six days on what was described as undulating roads … undulating my backside !!
One day saw us ride 80km before we them spent the last 30km climbing 1500m, again the heat & humidity fighting us all the way. Truly punishing & I thought one of the hardest things I've ever had to do …
Yep you guest it I was wrong … In October 2016 I had a call .. the team was revisiting Vietnam to Cambodia ride & a place had come up … did I want it … hell yes! Problem was I had four weeks to get bike fit … so it was full speed ahead. I have got to say, I thought done this before so I knew what was ahead .. what I had forgotten was this was a totally different time of the year !! I can honestly say out of everything I had put myself through this was unreal.. Temperatures of 36°C at 7.30am & hitting 43°C with 88% humidity was like cycling in a sauna, I drank 14 litres of water one day & had just one wee break!
As I say, during this time the bug for fitness had well & truly now bitten so when I was approached to step into the ring for a white collar boxing I just said OK…The training was extremely hard in its self & I have never been fitter … I ended up stepping into the ring five times in total & even at the Indigo O2 !! ..
During the last six years I have pushed myself to the limits, a broken toe, broken rib, two black eyes, gashed my legs, 3rd degree burn on my leg & visited more bushes across the world then anyone would ever want to ..
For what I hear you ask …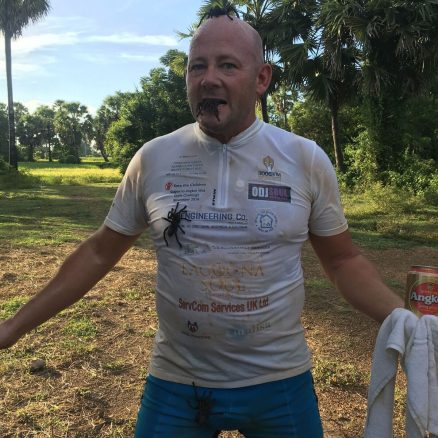 As part of a team for Save the Children we have raised over half a million pounds ..My passion what is 'OVERDOSE OF JOY' has helped towards that & also on its own has raised over £60,000 for local charities, such as Joni's Army, Indee Rose, Mental Heath, Breast Cancer, Product of a Postcode
& we are also very proud of MUSIC 4 MASON which as an event helped a young man who has had to have both legs & one arm partly amputated as a result of meningitis.
People ask me so many times why do I keep doing this to myself .. my answer simple I have a choice, the people we help are not so lucky
…So the final question … will I do it again ..
The answer … WATCH THIS SPACE !!
THANK YOU ALL FOR YOUR CONTINUED SUPPORT …
https://www.overdoseofjoy.co.uk/odj-charities/