As most of us are technically challenged and all we want to do is listen to the best music in the most easiest way… Our technical geek MJ has put together a few simple ways to ensure your listening needs are pain free and enjoyable!
Website
By far, listening via this website is about as easy as it gets…
You can use our web player on all Smart Phone platforms, SmartTV's and in your car via *bluetooth or *hard wired via usb cable (*if your car stereo supports). There is no need to run for cover or visit your app store to make this work. You could even **bookmark this player for 'one click' listening!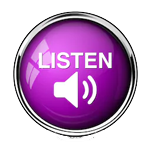 ---
Live From…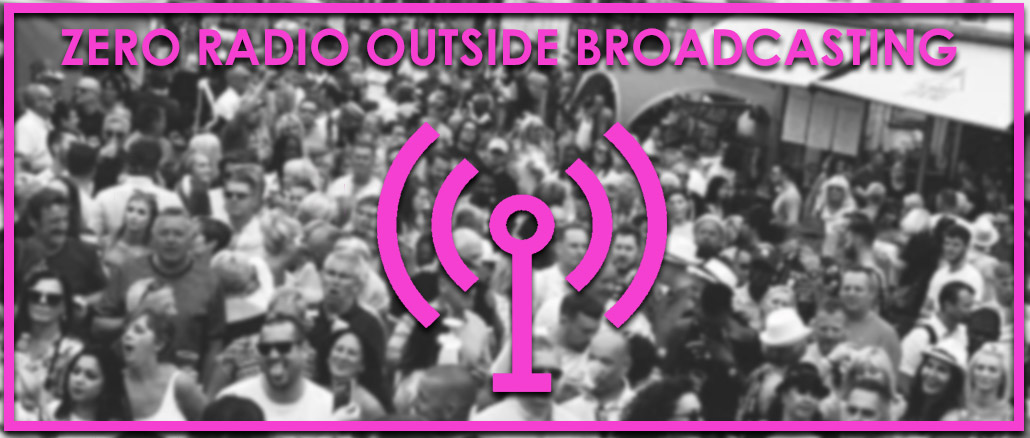 When ZeroRadio broadcast live from an event – you will be able connect by clicking the above image (and via main menu).
---
TuneIn Radio
If you are a fan of TuneIn you can follow this link and add Zero Radio.co.uk to your fave's list! The above link will open a new window.
---
Smart Speakers
If you already own a smart speaker or have been one of the lucky winners of the Zero Radio 10th Birthday celebrations prize draw.. All you need to do is say…
"ALEXA ENABLE ZERO RADIO"
Once enabled, to listen to Zero Radio, all you need to say is…

"Hey Alexa… Play Zero Radio"

and you will have us chooned in, in no time at all!

Click the image below to enable the FREE Alexa skill on the Amazon marketplace…. if the verbal command doesnt work for you!

Don't forget to leave us some feedback in the Amazon Marketplace!
---
How to Bookmark on iPhone
Three easy steps to save the zero radio player to your mobile desktop…

Read these steps first then go to the player page – maybe jot these steps down on paper if your memory is bad!!

(link found at the bottom of this page)
Step 1, when on the player page – press the small square box with up arrow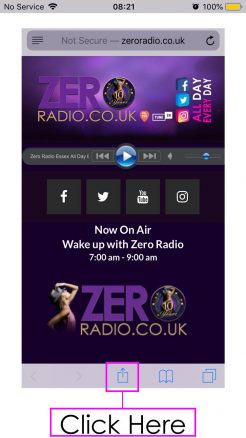 Step 2, scroll left or right along the list of bookmark options to reveal
'Add to home screen' button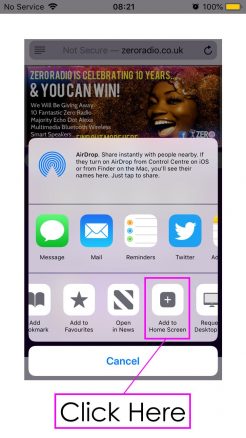 Step 3, Name your shortcut / or leave as default, then press 'done'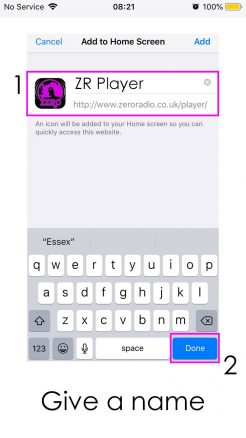 Your shortcut will now appear on your iPhone home screen… you may need to drag into an appropriate location… we will leave that up to you!
Home Screen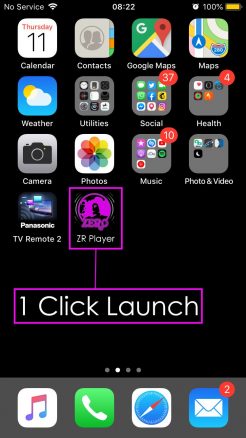 Think you can remember all that…?
Now press the 'listen now' button and dont forget the above few bits to bookmark the zero radio player on your iPhone home screen > > >

Enjoy Listening!
---