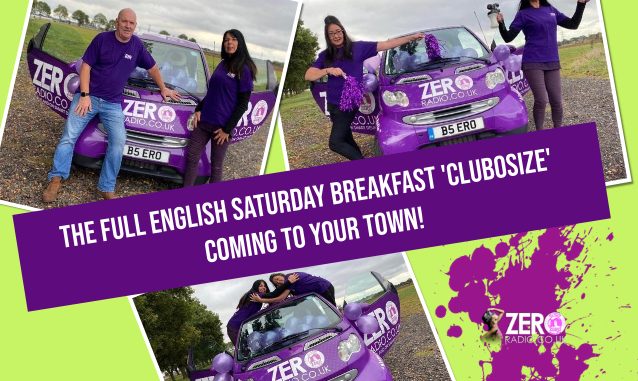 Want to Get Fit with Zero Radio?
Join our Full English Saturday Breakfast Presenter Paul Marks and the Girls from Tantastic Spray Tans for CluboSize every Saturday!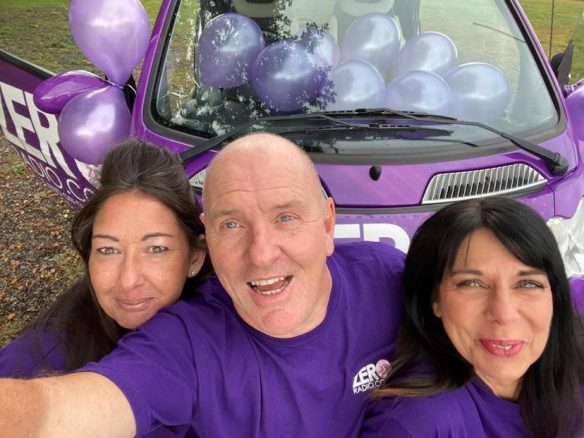 So What is Clubosize?
· Each week on the Full English Saturday Breakfast show at 9.30am a listener or Clubosizer selects a club classic, this is of their choice and within reason could be anything from the last 30 years.
· Whilst on air Paul asks what part or parts of the body has been chosen to exercise
· During the track Paul encourages listeners to join in The 'Clubosizing' Experience
· The twist is….that week's Clubosizer has to video themselves doing the work out, Paul calls them back towards the end of their Clubosize to see how they've got on and then asks the listener to nominate someone else for the following week.
· The video is Uploaded by the Clubosizer to the Full English Saturday Breakfast FB page
Who are the Tantastic Girls?
· Amanda & Jo AKA 'The Full English Saturday Breakfast Tantastic Spray Tan girls' are out and about each week at various locations inviting you to join in the Clubosize experience rather like a flashmob
· Watch out for them in a location near you, you cant miss them…they are dressed in purple, drive anywhere and every during Paul Marks show in a Purple Zero Radio Smart Car.
· Email us if you would like them to visit you at work and get a little publicity for your company whilst Clubosizing.
Clubosize with The Full English Saturdays Breakfast, Tantastic Spray Tans and Zero Radio
Join our Full English Saturday Breakfast Presenter Paul Marks and the Girls from Tantastic Spray Tans for CluboSize every Saturday 8am – 10am